Home (Western Shipping News)
Details

Created on Saturday, 05 January 2019 03:37
海富國際貨運成立於1999年,總部位於香港,在日本、美國及德國設有分公司,服務客戶接近20年,我們擁有成熟, 扎實和高科技的國際物流平臺,以速度和紀律作為經營的核心信念。


101鮮食是海富國際的創辦人第二代 - 劉海富先生于2018年成立的網購平臺,透過自家物流公司的優勢和劉先生多年來深入瞭解各國飲食文化經驗,實實在在地向客戶分享世界各地的地道生活品味及新鮮食材。


產品分類

龍蝦、蟹、貝類等
生鱼片
牛扒、芝士、風乾火腿、德國腸、煙肉等
美式曲奇及蛋糕原材料
健康產品、個人護理、潮流配飾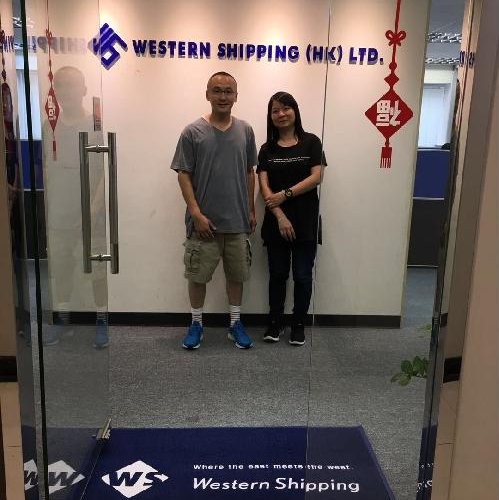 Details

Created on Saturday, 15 September 2018 04:26
Sunscreen is used daily. It's in makeup, moisturizers, lotions, and even lip balms. And of course, we use lots on our trips to the beach to avoid turning into burnt lobsters. But what most people don't realize is that chemicals in sunscreen can harm our marine wildlife. Coral bleaching is a prominent problem in our aquatic ecosystem. Coral Bleaching can be caused by many factors such as pH and pollution but most of all it is affected by rising temperatures in water.
Coral is a mutual symbiotic relationship between coral polyps and zooxanthellae algae. Polyps provide home and shelter while the algae, also giving coral it's color, is food and nutrients. However, when environment conditions aren't ideal, the algae can become toxic and the polyps will expel the algae out. As a result, the algae can no longer provide food and polyps turn white. If the environment is unable to return to normal, the coral then dies.
This reaction to rising water temperatures can be mimicked when surrounded by chemicals oxybenzone and octinoxate, which are commonly found in sunscreens.
A solution to saving our reefs while still being protected from sunburns and UV rays is to switch over your sunscreen products. To prevent using oxybenzone and octinoxate, make sure to read the labels on your products, specifically the active ingredients. Steer away from oxybenzone and octinoxate and opt for mineral based sunscreens that have zinc oxide and titanium dioxide for active ingredients. Reef safe labels are also good to look out for, as well as non-nano sunscreen.
Together we can protect our coral reefs little by little and restore our aquatic ecosystems.
Details

Created on Tuesday, 11 September 2018 12:53
September 11th, 2001 is a date that will be forever remembered in American history. 17 years ago on this day the United States had a series of four terrorist attacks done by the Islamic group Al-Qaeda. The attack killed nearly 3000 people, injured over 6000, and caused $10 billion dollars worth of damage. Months and years after the attacks, additional people had passed away because of the 9/11 related cancers and respiratory diseases. Four planes departing from the north east coast heading towards California had been hijacked by 19 Al-Qaeda terrorists. Two of the planes crashed into the Twin Towers of the World Trade Center  in New York and within 1 hour and 42 minutes, both 110 story towers had completely collapsed. The third plane headed for the Pentagon, collapsing the west side of the building. The fourth and final plane was supposed to go down to Washington D.C. but was landed in a field in Pennsylvania after its passengers thwarted the hijacker.
Americans since 9/11 have been greatly impacted such as the families of those who lost their loved ones. Many children, teenagers, and young adults, like myself, are only fond of a post-9/11 world. When the attack happened, we didn't remember or experience life before it. An example of a common post 9/11 result is security which we can see in airports that it is very thorough and cautious. Hate crimes have also been more prevalent especially for Muslims all over the world, although the risk is higher for individuals living where there is a small population of Muslims.
This attack had changed George W. Bush's first term as president and as a result he called the Global War on Terrorism which had NATO invade Afghanistan to take down the Taliban regimes that harbors Al-Qaeda. However, the war is still ongoing with no victors.
Details

Created on Thursday, 06 September 2018 23:20
If you're anything like me, you love a good churro. Who doesn't like cinnamon sugar and fried dough? It's a combination that everyone likes. However, ridges churro truck has changed the game with their twists on traditional churros. Their churros come in a variety of flavors like fruity pebbles, nutella, and strawberry shortcake, as well as the classic cinnamon. The churros taste absolutely amazing as they pair with their toppings very well. On top of all of this delicious fusion going on, you can have it with ice cream. Although it may seem overwhelming to some people, the ice cream tastes amazing when the churro is freshly made and warm.
They also specialize in soft serve but, I haven't been able to personally try any other flavor than vanilla.
Tracking them down is the difficult part. Unless if you follow them on social media, you just have hope for the best. They do have a website (https://ridgeschurrobar.wixsite.com/ridgeschurrobar/locations) however their schedule is not listed but their menu is! Ridges operates out of a truck and is Los Angeles based so it probably wouldn't roam too far. But, the point of being a truck is the flexibility of going wherever you'd like to.
Ridges also caters so if you ever need a churro bar somewhere, you can just go to their website!
Ridges Churro Bar is a must if it's in the area by you. There is no way you could regret it! Churros as they are make mouths water but with ice cream and a twist of toppings? Irresistible!